Erkend opleider BHV – EHBO
ERO Emergency Response Officer
Professional and practice-oriented
We help companies to comply with the legal health and safety obligations by providing various courses, including ERO Emergency Response Officer and Safety & Health Officer.
Every week in the Netherlands there are approximately . . .
deaths as a result of an industrial accident
people who sustained serious injuries from industrial accidents
injured from industrial accidents
Can something be done about this?  
Yes, make sure that you have the most up-to-date knowledge and skills of ERO. Sign up with us now!
Frequently Asked Questions
Click on a button below to see our lesson dates and prices on the NedCert website and to sign up.
Complete ERO course in one day
ERO recertification 1x every 2 year 1 day (required)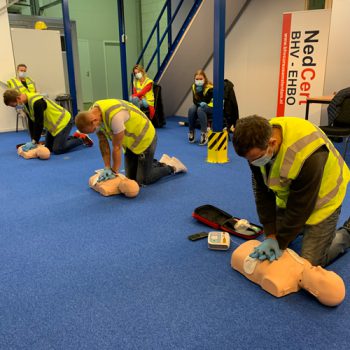 Contents of the ERO course day
Experience a special day and step into another world, which can become reality on your own work floor.
Corona measures and PPE Personal Protective Equipment for ERO
provide first aid and CPR with AED
Stop the Bleeding – applying various types of material and dressings from the trauma kit such as tourniquet and hemostatic dressing
limit and combat small fires
extinguish with water, carbon dioxide snow extinguisher, foam / premix extinguisher, fire blankets
limit the consequences of accidents
raising the alarm and evacuating all employees and other individuals
evacuation
communication with the emergency services
This training day also is suitable as a refresher or when someone has done a BHV course before at another organisation.
Classes are taught by our NedCert certified instructor, René van der Helm, who provides compact, no-nonsense ERO courses in a modern way, with lots of practical exercises. By applying a balanced mix of learning styles, the ERO course is, from the beginning to the end, fun, informative and engaging. We work with small groups, so we are able to give a lot of personal attention.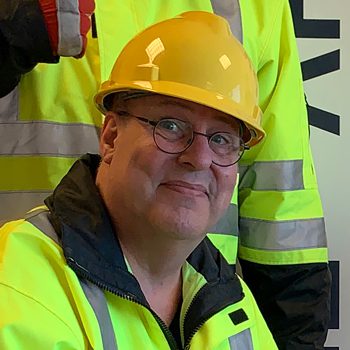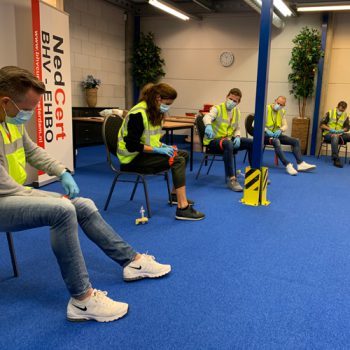 The ERO certificate is valid for 2 years
The examination is conducted by NedCert Certification according to ISO 17024. If someone succeeds, he receives a certificate Emergency Response Officer (BHV). The certificate is valid for 2 years.
The price of the one day course Emergency Response Officer includes the textbook and the use of emergency response training materials, bandages, AED's, extinguishers, free tea/coffee, free lunch and examination fees.
Use the training funds in your industry. They often contribute to training costs.
BHV cursus Amsterdam
Average rating:
123 reviews
Feb 13, 2021
Rene was great, he explained very clearly what needs to be done.



Dan-Florin Agache van Palladyne International Asset Management
Oct 30, 2020
It was far more instructive and helpful. I learned a lot! I'm grateful for the instructors for excellent training, both in theory and practice.



Minuk Nam van Macrogen Europe B.V.
Sep 7, 2020
The course was fun and with lots of practice. The instructor was clear, provided useful examples, and answered all questions. I certainly feel comfortable with my acquired skills, and I believe I will be able to use them if I need them. Thank you.



Maria del Carmen Gomez Garcia van Corsearch
Sep 7, 2020
It was a very clear and helpful course.



Cem Selçuk van Clay Solutions
Sep 7, 2020
Great trainer. In my opinion due to the amount of information given the course should take 2-3 days. (That's an other course, Safety & Health Officer, red.)



Maria Bubak van Aevitas Property Partners Coöperatief U.A.